Welcome to our Online Worship Service for Sabbath September 23, 2023
If you need help please call/text 951-907-6838 or email mabroker@roadrunner.com
WELCOME to Moreno Valley Church today! "Bless the Lord, O my soul; And all that is within me, bless His holy name! Bless the Lord, O my soul, And forget not all His benefits:" Psalm 103:1-2
Live Stream Today:  " Come to an Ever-Sanctuary Life" with Pastor Jorge Montoya at 1100  (Follows Spanish Service)
Replay will be immediately available from the link above and will be posted on the Sermons and Lessons page later in the week.  Visit our YouTube Channel Here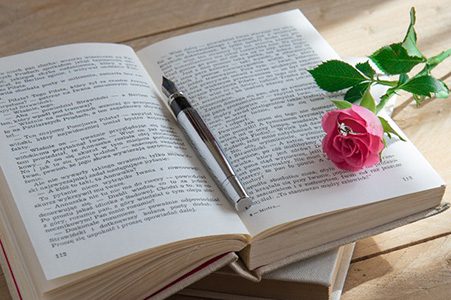 Scroll down for information about our Zoom meetings and access codes.
Prayer Requests:  We invite you to send your prayer requests to our Prayer Ministry Team (attention Barbara Rhyne) email sirpawpaw[at]gmail.com
Prayer Service: Tuesday at 7pm
Zoom ID 84314413914 PW: PRAYER

Prayer Meeting: Wednesday at 6 pm Desire of Ages
7pm Prayer Meeting
Zoom ID 81305504797 PW: 544728

Sabbath School: Saturday 9:30am
Zoom: ID 89016173158 PW: Sabbath

Phone Number for Zoom and codes
1-669-900-6833
Tuesday Code 970512
Wednesday Code 544728
Sabbath Code 646543
Worship Through Giving:  Please take the time and heart to be faithful with your tithes and offerings.  Yes, it takes a minute to put it into an envelope and mail it!  But it will honor God, it shows God where He stands in your life, and it shows YOU where God stands in your life!  
Three Ways to Give:
  1.  You may give directly from the "Online Giving" page HERE
  2.  You may drop it off at the church  Monday or Wednesday, 11-4
  3.  Mail to:  Moreno Valley SDA Church
       P. O. Box 8319
      Moreno Valley, CA  92552
Prayer and Study Groups on Zoom.com: 
Tuesday:         7 P.M. Prayer Service (Zoom ID# 932-4464-4324)
                           Password:  PRAYER
Wednesday:  6 P.M. Prayer Service (Zoom ID# 813-0553-4797) 
                          Password:  544728
                          7 P.M.  Study  (Same Zoom Login)
 (To use the Dial-in option (instead of the video conference) dial 605-468-8762.  When prompted for the pass code, enter the password 544728.)
Sabbath School (Saturday):   9:30 A.M. (Zoom ID# 944-7783-786)
                                                         Password:  ErPGlc
Website: www.morenosda.org 
Facebook.com/WDYT2021
Scroll Down to enjoy the service. 
God bless!
Pastor Basil Bell  
A Blessing: (read out loud or in unison)
God is good!  All the time!
And all the time, God is good!
Open us, O God, to your word, to your surprises, to your love,  to your grace, and to your presence.  Amen
...
...
...
...
...
---
Special Music  Replay
---
Special Announcements
Questions or comments about this service:  Please call or text 951-236-7262 or email them to dansmith.graceforce@gmail.com
Sharing: As you have been blessed by God's grace share with a friend and invite them to our online worship  experience on our church website. 
For technical support, questions or suggestions for this website please call or text the webmaster at 951.907.6838 or email K6dr@roadrunner.com
Disclaimer:  Some of our presentations are hosted by YouTube.  These videos may have attached advertising or suggested additional videos which we can not control.  After the video plays please continue scrolling down the page to enjoy the rest of the service.