Welcome to our Online Worship Service for Sabbath October 17, 2020
If you need help please call/text 951-907-6838 or email mabroker@roadrunner.com
Happy Sabbath, Everybody!  May you get a special blessing, beyond all the other days.  God meant for every day to be better than the day before, so the Sabbath was the ultimate in pleasure, in joy, beyond marriage, sports, food, travel, shopping, humor, everything!  May it be so for you today!
SERVICES:  The first possible date for "In-Person" services will be NOVEMBER 7.  The Board will vote on it next Saturday night, October 24.  We could go either inside or outside.  Inside has no weather issues, and we practiced last week all of the cleaning and safety measures.  Outside there are no limits on how many can come, it is safer, and we can sing  - with masks on!  We are getting a large-screen TV so we can have visuals if we go outside.  It will be there for the Memorial Service tomorrow.  Many of us are anxious to begin to worship together again -- but we have to do it safely with best practices.
PINEDA MEMORIAL SERVICE -- The service will be today, October 17, from 4-6 PM for Adolfo Pineda who has been an elder at MVC in the past.  It will be outdoors again.  The tents are already up, we will put the chairs out tomorrow, and we hope everything will be ready.  Please wear masks and follow social distancing, except for families who live together.
FINANCES:  We are thankful that we made the Church Budget for September!  Thank you everybody!  As a church we have to pay 10% of the roof/AC project which is $9,000.  We have $7,000 so far:  SO -- we still need $2,000.  If everybody can do something - $25, $50, $100 -- we can finish that.  We will have to pay them in mid-November!
Food Ministry -- It will be on again this Monday at 3 PM.  If you need food, or know someone who needs food, Send Them!
SPANISH PRAYER CONFERENCE -- The weekend of October 30-31 there will be no Spanish services from Moreno Valley.  Instead there will be a Spanish Prayer Conference, all done virtually. We will make sure that everybody has the links and can participate online.
That's the news!  Pray and plan for November 7!  God bless and Happy Sabbath!
God bless you all!
Pastor Dan
Now move into the worship service, and pray for the Presence of God to bless you this Sabbath!
1.  There is the English service below, with some absolutely fantastic music, and then the message, "Last Day Love" 
2.  There is the live ZOOM Spanish Sabbath School at 9:30 am followed by the bilingual sermon  Servicio de Adoración en Español
Happy Sabbath, God bless, be part of the SS, and then worship God with all the rest of us!
Pastor Dan
Listen Again to the special music
Here
Be sure to check out our Special Presentations
  Here
Listen to Past Sermons
  Here
Please contact Pastor Dan Smith 951-236-7262 (call or text) or email to:  dansmith.graceforce@gmail.com if you would like a visit or have any questions or suggestions.
If you have a special prayer need today we invite you to send a request to our Prayer Ministry Team now

Or you may share a prayer concern by emailing Barbara Rhyne   at sirpawpaw@gmail.com or use the Prayer Request link above.
---
Sabbath School Saturday 10 AM
To join today's study please go to ZOOM.com (or open your Zoom App).  Click "Join a Meeting" 
enter the Meeting ID code:  944-7783-7862. 
To use the Dial-in option (instead of the video conference) dial 605-468-8762.  When prompted for the pass code, enter the password 464348. 
(Note: to minimize echo, "mute" the speaker on your device unless you are talking, then "mute" again)
Children's Sabbath School:
   A special presentation from Online VBS
---
High School and Young Adult Study Series: 12 The Process of Discipleship - Denial of Self
---
Children's Story: by Kim Bolen
---
Worship Service: Last Day Love by Pastor Dan (1 Corinthians 13)
A Blessing: (read out loud or in unison)
God is good!  All the time!
And all the time, God is good!
Open us, O God, to your word, to your surprises, to your love,  to your grace, and to your presence.  Amen
---
Worship through Giving:
You may give through our Online Giving Page (above) or  you may mail your gifts to:
Moreno Valley SDA Church
P.O. Box 8319
Moreno Valley, CA 92552
Please remember our Tuition Assistance Fund:  $50 - 70 per month would provide assistance for another student. Gifts not otherwise designated will be used Where Needed Most.
---
Study Groups:  Go to Zoom.com (or open your Zoom App)
Tuesday:  8 P.M. (Zoom ID# 932 446 44324)
Wednesday:  6 P.M.  Great Controversy (Zoom ID# 813 055 04797) 
                          7 P.M.  Prayer Meeting  (Same Zoom ID)
 (To use the Dial-in option (instead of the video conference) dial 605-468-8762.  When prompted for the pass code, enter the password 464348.)
(Note: to minimize echo, "mute" the speaker on your device unless you are talking, then "mute" again)
Today's Special Music 
Ricardo Rodriguez, sr. Funeral Service is available HERE
NEW Special Series from Doug Bachelor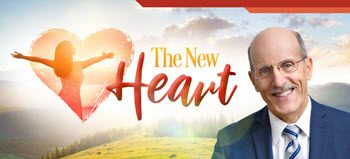 Free Online Bible School and other resources HERE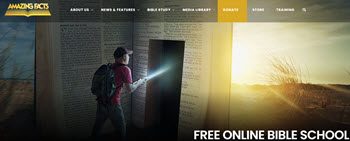 The Chosen - John 3:16
This is an example of hermeneutic context in the story of Nicodemus's night visit with Jesus.  The entire series is available Here on YouTube.com.  For a better viewing experience download the Chosen App from Google Play Store or your iPhone store.  The entire series attempts to blend a Biblically  accurate presentation with the known cultural and historical setting in which it occurred.
---
Special Announcements
Questions or comments about this service:  Please call or text 951-236-7262 or email them to dansmith.graceforce@gmail.com
Sharing: As you have been blessed by God's grace share with a friend and invite them to our online worship  experience on our church website. 
For technical support, questions or suggestions for this website please call or text the webmaster at 951.907.6838 or email K6dr@roadrunner.com
Disclaimer:  Some of our presentations are hosted by YouTube.  These videos may have attached advertising or suggested additional videos which we can not control.  After the video plays please continue scrolling down the page to enjoy the rest of the service.